Bryan, Ohio YMCA
---
Hattersley had the pleasure in helping out the great people of Bryan, OH. We had the opportunity to donate our expertise in this unique HVAC project! Steve Morris, of Dirig Sheet Metal company, hooked the straps onto the 3,000-pound steel HVAC unit, then stood back as crane operator Kent Carlin hoisted the Trane AHU commercial grade heating and air conditioning unit onto the roof of the Williams County Family YMCA Wednesday. It was a beautiful sight to Beth Konczal and Heather Jones, who smiled as they watched from a safe distance in the Y's parking lot on a chilly but clear February day. For one thing, the heat would be restored again to the Bryan Y's front offices and a few other areas at the front of the building.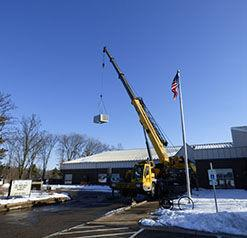 Source Bryan Times Newspaper

Splash Park at The Parkview YMCA
---
Located at the Parkview YMCA off Dupont Road, the A. Hattersley & Sons, Inc. Splash Park encompasses 21,000 square foot of splashing fun! A. Hattersley & Sons not only made a substantial financial donation but provided engineering towards the construction of Fort Wayne's Largest Splash Park. The Splash Pad is slightly over 6,000 square foot and contains water features such as a spray cannon, water jet, and donut spray. This play environment offers a full range of exciting play opportunities from gentle mists for the little ones to dynamic action for teens. This massive water playground is designed for kids of all ages!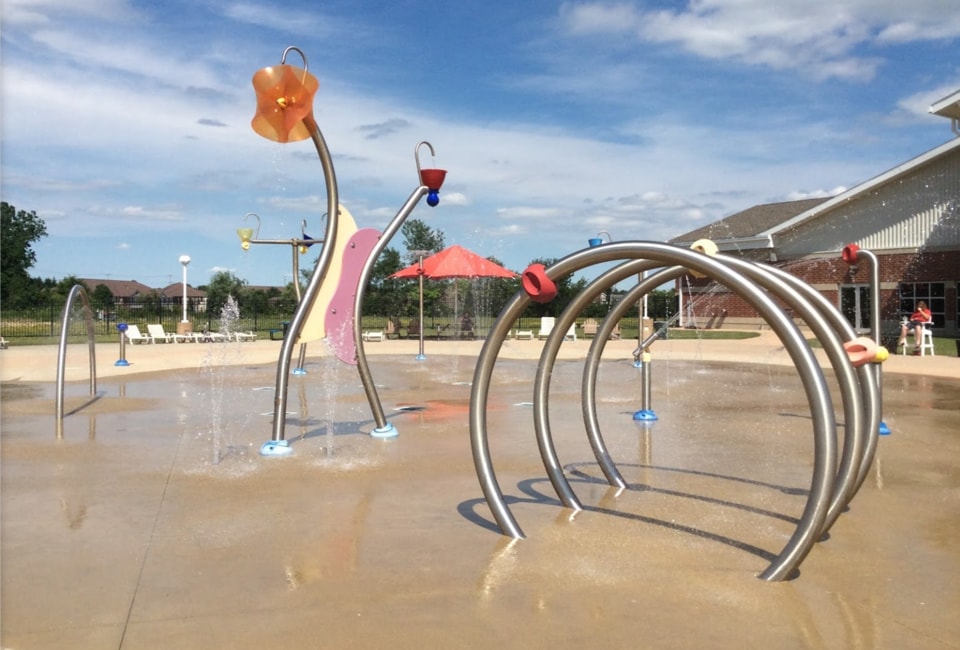 Habitat for Humanity Home
---
In 2008 A. Hattersley & Sons. partnered with The Hagerman Group and others to build a Habitat for Humanity Home.
Fort Wayne Habitat for Humanity is one of 2,322 affiliates worldwide working at a grass-roots level to eliminate poverty housing. Using contributed funds to purchase building materials and through donated labor, Fort Wayne Habitat for Humanity builds new homes or sometimes rehabilitates existing ones. These homes are then sold at no profit and no interest to partner families. Mortgage payments are used to build additional homes. Fort Wayne Habitat for Humanity is affiliated with Habitat for Humanity International.
Taylor University Memorial Chapel
---
A. Hattersley & Sons donated time and material to the Taylor University Memorial Chapel.
The structure is meant to draw students, faculty and staff to fellowship, meditation and prayer while honoring the lives of those who have gone to be with the Lord.
The prayer chapel was designed to comfortably seat 75 people with the intention of creating a space that will easily accommodate more than one residence hall wing, floor or section creating a space that will enhance community worship and prayer.